Ocean Ramsey
Ocean Ramsey is a committed and passionate advocate for oceans and marine life conservation. A marine biologist, professional free diver, scuba instructor and shark conservationist, who gained worldwide recognition for freediving with great white sharks. Ocean Ramsey has inspired people from all over the world to look at sharks as endangered species that play a critical part to the world's ecosystem.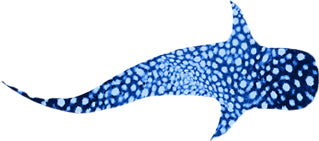 We are proud to continue our partnership with Ocean Ramsey, a world-renowned marine biologist and shark conservationist, to raise awareness of conservation efforts for sharks around the world. With the release of our latest limited-edition Ocean Ramsey x Freestyle Shark watch, Lelewa'a Cove, we'll work together to promote awareness of the need for conservation of these wonderful creatures. Through her work and advocacy, Ocean Ramsey has inspired people from around the world to view sharks as important and valuable members of the marine community, and to recognize the need to protect them from the many threats they face. Her commitment to shark conservation has led to important scientific discoveries and conservation efforts, and she continues to be a leading voice in the fight to protect these incredible animals for future generations.
A portion of the proceeds from the sale of this amazing new Ocean Ramsey Signature watch helps fund our continuing contributions to One Ocean Research to further conservation efforts by Ocean and her team. For more information about One Ocean Research and other related efforts supported by Ocean Ramsey and her team,
see OceanRamsey.com.